Hardlopen is al jaren een hele populaire sport in Nederland.
Blessure?
Niks is zo vervelend als dat je geblesseerd raakt. Om zo snel mogelijk weer terug te komen op je oude niveau is het belangrijk dat je een juiste diagnose en advies krijgt. Middels onderzoek, een hardloopanalyse en eventuele sportspecifieke testen wordt beoordeeld wat voor u de beste strategie is om zo snel mogelijk te herstellen.
Hardloopanalyse
Een hardloopanalyse kan jou helpen om te zien op welke vlakken jij je looptechniek zou kunnen verbeteren. Middels een uitgebreide intake en het maken van video opnames (buiten) bekijken we samen wat er zou kunnen veranderen zodat jij efficiënter zou kunnen rennen. Dit kan zowel voor een beginnende als voor een ervaren hardloper.
Hardlooptraining
Wil jij na het zien van je hardloopanalyse of na het herstel van je blessure je looppatroon verbeteren? Dat kan!
Individueel of in groepsverband onder leiding van een sportfysiotherapeut in 5 trainingen:
– Kan op blessures verkleinen
– Efficienter leren hardlopen
– Hardlooptechniek verbeteren
– Tips en advies op maat
Trainingen duren ½ uur tot 1,5 uur, afhankelijk van grote van de groep en ervaring.
Trainingsadvies
Informatie op internet kan regelmatig tegenstrijdig zijn. Heb je een trainingsdoel, maar weet je niet waar je moet beginnen? Ook voor trainingsadvies en trainingschema's op maat kan je langs komen.
Wil je meer informatie? Neem contact op met onze sportfysiotherapeut Chantal! Met haar ruime ervaring en passie in de hardloopsport ben je aan het juiste adres.
chantal@depraktijkdebilt.nl |06 13 488 594 (Let op; what's app only!)
Of maak direct een afspraak!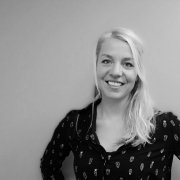 Chantal Jansen
Sportfysiotherapeut
De Praktijk De Bilt